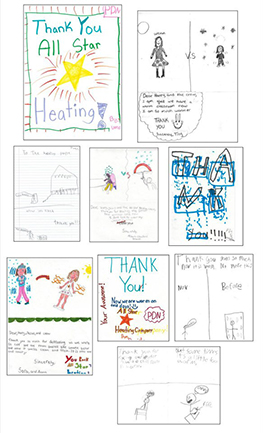 Allstar Heating & Air Conditioning has been serving the area for more than 35 years, so we understand your heating and cooling needs. Since 1980, we have a maintained a professional, knowledgeable and fully trained crew, so you can always have confidence in the quality of our work. After all, we strive to provide you with the best service and competitive prices in both the residential and commercial fields of heating and air conditioning, sheet metal and HVAC system design.
We offer innovative, high-end Lennox® products that will help your HVAC systems produce efficient and reliable performance to keep your house comfortable all-year round. Bring together high-technology products with our excellent repair and maintenance service, and you've found a great match. Our friendly technicians make repair challenges look simple – so you'll be able to get back to a relaxing and comfortable home fast.
Your whole-home comfort is our top focus. Allstar Heating & Air Conditioning is right here in Buellton to meet your heating and cooling service and product replacement needs. We do our best to be considerate of our customers' homes and work hard to get in and get out causing the least amount of disorder to your home. You know you can always count on us for quality service and equipment at a reasonable price. Give us a call at 805-242-9638 or create an appointment online to learn more.